The UCF/IAMCR Urban Communication Research Grant
Funded by the Urban Communication Foundation, this grant supports communication and media research that advances our understanding of the growing complexity of the urban environment. It is predicated on the assumption that communication scholars have a valuable contribution to make to an understanding of the urban landscape. The grant is open to all IAMCR members.
The 1500-euro award is designed to support research already in progress or in the beginning stages. It gives priority to projects that feature innovative, inter-disciplinary, applied, and creative approaches to studying the central role of communication in the transformation of urban cultures and communities. A 5-person committee consisting of three IAMCR members and two Urban Communication Foundation representatives will judged the proposals.
The award is presented each year at the annual IAMCR Conference.
For application information go to: https://iamcr.org/ucf-iamcr-research-grant
2018 Recipient of the UCF/IAMCR Urban Communication Research Grant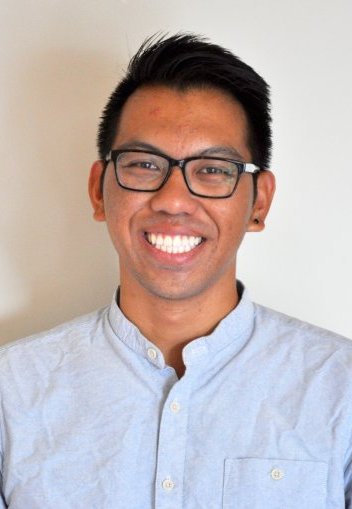 The International Association for Media and Communication Research -IAMCR- and the Urban Communication Foundation are pleased to announce that the 2018 UCF/IAMCR Urban Communication Research Grant will be awarded to Matthew Bui, a doctoral student and Graduate Fellow at the University of Southern California's Annenberg School for Communication, for his project (Re)Claiming the Smart City: Los Angeles, Racial Capitalism, and Sociotechnical Representations of Space.
Matthew Bui's project problematizes the degree to which big data governance tools can, and will, deliver on their promises to foster inclusive and equitable outcomes within urban communities. Namely, it examines the datafication and mediatization of place-based communication through open data portals and commercial geospatial platforms, and argues that, without any deliberate intervention, the integration of these tools within urban governance processes will likely perpetuate and exacerbate the logics of racial capitalism embedded within digital infrastructures.  These issues of race and class are particularly important for the segregated technopolis of Los Angeles.  Moreover, this project calls attention more broadly to the racial and class-based politics of (mis)representation, (in)visibility, and (post)colonialism within sociotechnical productions of space and geospatial databases.
Matthew N. Bui is a doctoral student and Graduate Fellow at the University of Southern California's Annenberg School for Communication, and an inaugural Randall Lewis Data Science Fellow at the Southern California Association of Governments.  His scholarship focuses on the racial and cultural politics of big data and data systems, especially in relation to issues of urban planning and policymaking.  In particular, he is interested in advancing "urban data science" as a method of critique and critiquing urban data science as a field.
Honorable Mention: Bob Hanke and Rebecca Finkel

Bob Hanke's project, A Smarter, Smart City? Alphabet's Sidewalk Labs and Toronto's Quayside, begins with an October 2017 decision by Waterfront Toronto to partner with Sidewalk Labs, a sibling company to Google, in co-producing "Quayside," a 12-acre site on Toronto's eastern waterfront. The aim is make Toronto a global hub in urban innovation that takes the lead on the "smart city." The goal of the project is to examine how Toronto's implementation of the "smart city" will produce social space and contribute to an emerging platform urbanism.
Bob Hanke teaches media studies in the Departments of Communication Studies and Humanities at York University. Among other courses, he teaches Mediaspace and the Modern City. In 2002, he co-authored a case study of "Signs of a New Park" that examined the planning process and cultural struggle over the meaning of a "park" in the context of new urbanism and a post-modern approach to urban space and nature. He has published in various journals and books, and co-edited "Out of the Ruins: The University to Come" in TOPIA: Canadian Journal of Cultural Studies. His recent research interests include film-philosophy and the co-existential film trilogy of Swedish filmmaker Roy Andersson and U.S. political communication and culture with a focus on Trump's populist politics and micro-fascism.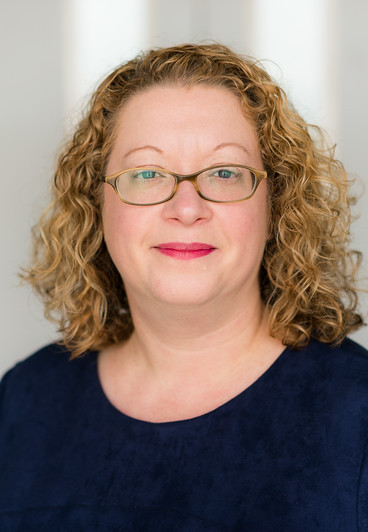 Rebecca Finkel will receive an honorary mention for her Examination of Police Communication and Public Interpretations of Safety at Scottish Urban Festivals. Given the current global geopolitical climate and related public safety incidents, security at festivals is now one of the most significant areas of events management, and it is impossible to run successful cultural events or encourage healthy tourism economies if people feel unsafe. However, there is a fine line between creating safe public spaces for celebration and those that are overtly socially controlled. This interdisciplinary research evaluates Police Scotland's communication, and the public's interpretation, of safety messages at Scottish festivals.
Dr Rebecca Finkel is an urban cultural geographer and Reader of Events Management in the School of Arts, Social Sciences & Management at Queen Margaret University, Edinburgh. Main focus of research frames critical events studies within conceptualisations of social change. Main research interests centre on equality and diversity, social justice, and cultural identity as it relates to urban festivals and major events. New research investigates post-humanism in events, tourism, and leisure contexts.
Previous Recipients of the UCF/IAMCR Urban Communication Research Grant
2017
The IAMCR/UCF research award jury praises Andreas Papallas for the innovative nature of the research project entitled "Using social media communication to detect patterns of urban segregation and aggregation within contested cities." In focusing on the spatial aspects of communicative practices, in particular in relation to the social life of the divided capital of Cyprus (Nicosia), the jury considers this project an exemplary case of urban communication research. The project description is also characterised by high levels of clarity in outlining a promising mixture of methods. With its theoretical basis on discussions on segregation and aggregation, the research project will contribute to urban communication studies, conflict studies, political studies and several other academic fields.
Honorable Mention: Chamee Yang
Chamee Yang's proposal, which received an honorary mention by the IAMCR/UCF research award jury, aims to contextualise the positioning of Songdo (in South Korea) as a smart city. The jury appreciates Yang's ambition to critically question the techno-optimistic narratives that celebrate and universalise the smart city. Moreover, the jury is impressed by the theoretical span of the project, its broadened perspective on mediality and its ethnographic backbone.
2015
We are pleased to announce that Olesya Venger been chosen as the recipient of the 2015 Urban Communication Research Grant. The grant will support Venger's research on the spatiality of sexual marketing in Las Vegas. The purpose of this project is to investigate how the promotion of sexual services fits into constantly contested above- and underground spaces of Las Vegas, the iconic "City of Sin." This project focuses on the activities related to sexual marketing, while drawing upon Henry Lefebvre's framework of conceived, perceived, and lived spaces. To better understand the interactions related to marketing and consumption of sexual services in urban settings, it employs methods of participant observation (to study interactions on the streets) and content analysis (to explore promotional materials distributed by sexual marketers).
Olesya Venger (Ph.D., University of Georgia) is an Assistant Professor at the Hank Greenspun School of Journalism and Media Studies at the University of Nevada, Las Vegas. She conducts interdisciplinary research on global marketing of controversial services and products. Venger moved to Las Vegas, NV from Athens, GA, where she investigated the laws, regulations, and media clearance that border the legal and illegal when it comes to online advertising of sexual services.
Honorable Mention: Robert J. Topinka
We are pleased to announce that Robert J. Topinka been selected an Honorable Mention.
Robert J. Topinka is a doctoral candidate in the Rhetoric and Public Culture Program at Northwestern University. He researches the relationship between race, technology, and circulation in cities and urban spaces. His work has appeared in Mediterranean Studies, Foucault Studies, and Rhetoric Society Quarterly.
2014
IAMCR and the Urban Communication Foundation are pleased to announce that the 2014 UCF/IAMCR Urban Communication Research Grant will be awarded to Yiannis Christidis, a PhD candidate and lecturer in the Department of Communication and Internet Studies at Cyprus University of Technology.
Christidis was awarded the prize for his research project project Soundscapes, Communities and Place Attachment in Urban Space: a study on the soundmarks of divided Nicosia and their effects. Honourable mentions will be awarded to a project submitted by Lu Pan, Bo Wang and another by Bria Cole.
The grant will support Christidis' PhD research project focusing on the acoustic community of the city center of divided Nicosia. The overall overall aim is to investigate place attachment through the soundmarks as far as the Greek Cypriot and Turkish Cypriot communities are concerned. Soundwalking and ethnographic interviews are used in order to explore how the inhabitants of the old city center give meaning to the existing soundscapes, and how these meanings influence the bonds of the inhabitants with their place overall.
2013
Geoff Ostrove, University of Oregon, School of Journalism & Communication
Geoff Ostrove is a PhD candidate in the University of Oregon's School of Journalism & Communication. Having recently received a Master's of Community & Regional Planning, Geoff's research primarily focuses on the political economy of communication and how that process influences our society's perception of certain resources.  He is currently the Oregon Sea Grant's Natural Resources Policy Fellow and is working with the Oregon Office of Emergency Management on a project to help mitigate the impacts of the large amount of marine debris that is now present in the Pacific Ocean as a result of the 2011 Japan tsunami.